These are the pictures from L'Apperitif Francaise held at Roppongi Hills Arena. It was very cool to see so many chefs there and to see some famous chefs. There was so much foie gras at this event, they must have had an flock of ducks or geese.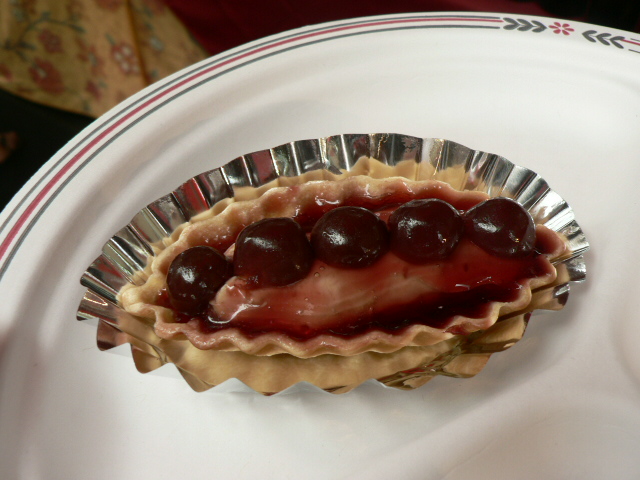 Surprise de Foie Gras en Chaud Froid Gelee de Porto by Restaurant Pachon
Beautiful presentation and concept but a little lacking in balance. The alcohol was a little too strong, I think they should have reduced it.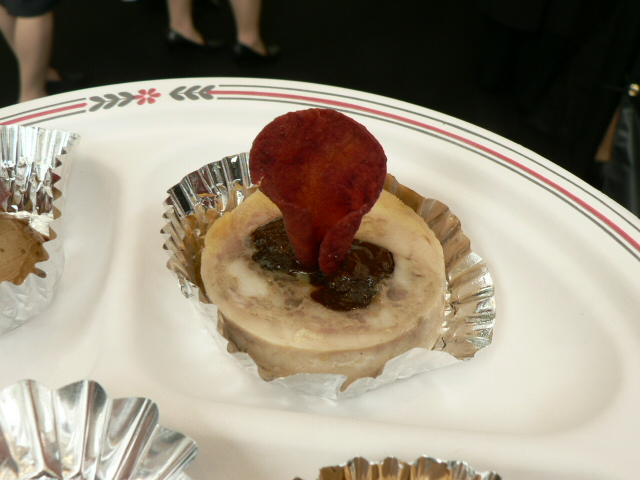 Galantine de Pintade au Foie Gras, Truffes et Pistaches by Restaurant Pachon
This was good, a very nice appetizer to serve cold. The beet chip wasn't so crispy but I'll blame that on the humidity that day.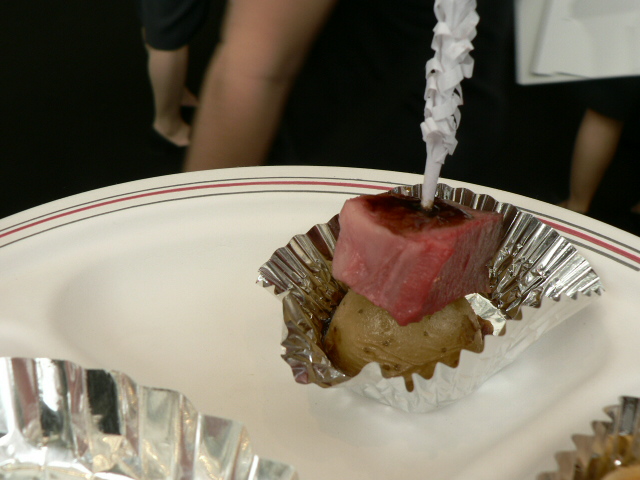 Boeuf Rotie et Pomme Frits
Perfectly done, this was a great appetizer. And it was warm! This was so good that it stuck out in mind even until now. It goes to show that you don't need a lot of glitz and glam to impress. Food that is well cooked let's the food speak for themselves.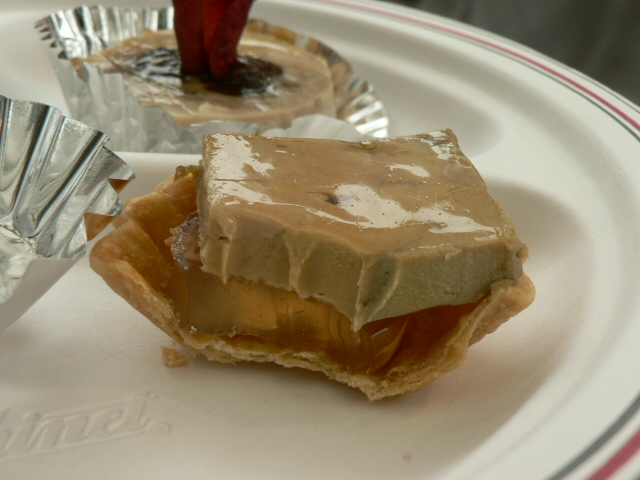 Terrine de Foie Gras sur des Charbon by Petit Bedon
The best foie gras dish I tasted at the event. Yum! The aspic perfectly balanced the richness of the foie gras. It's so good that I'll forgive the fact that the tart shell it was in was slightly stale (humidy) and it didn't match the terrine in my opinion. (Look like trying to put a square peg in a round hole.)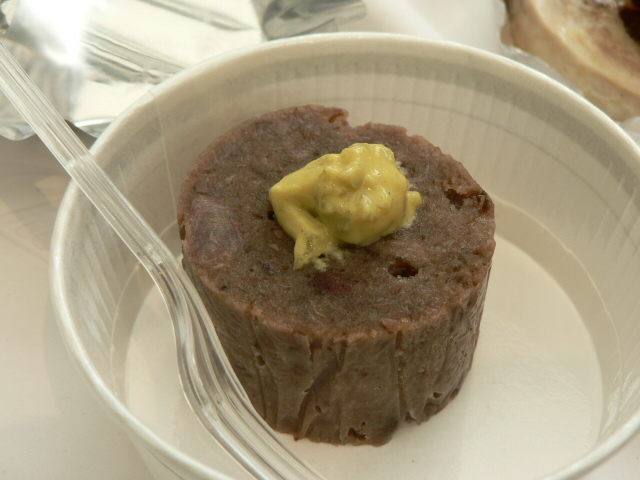 Gelee de Boeuf
This was the most interesting appetizer. The name says it all, beef jelly. It screamed BEEF! There was bits of shredded beef in it too.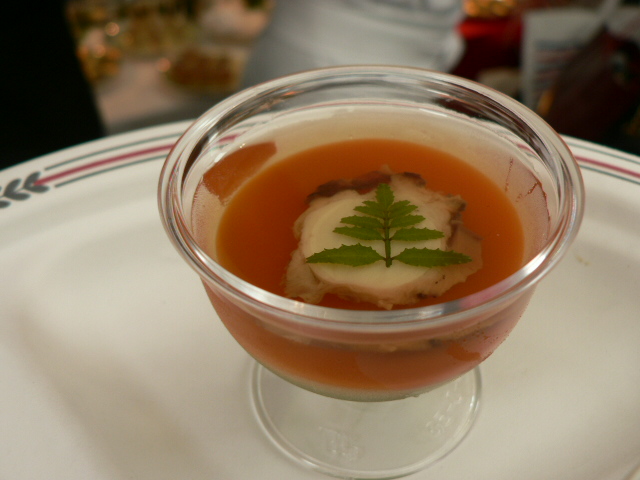 Poulpe de Sasebo et Puree de Broccoli au Kinome
Light and refreshing, just poor in serving it, they didn't give me a spoon so I ate it like a jello shot. But due to the difference in density and consistency, I got the aspic out well but had to try and lick out the broccoli puree at the bottom.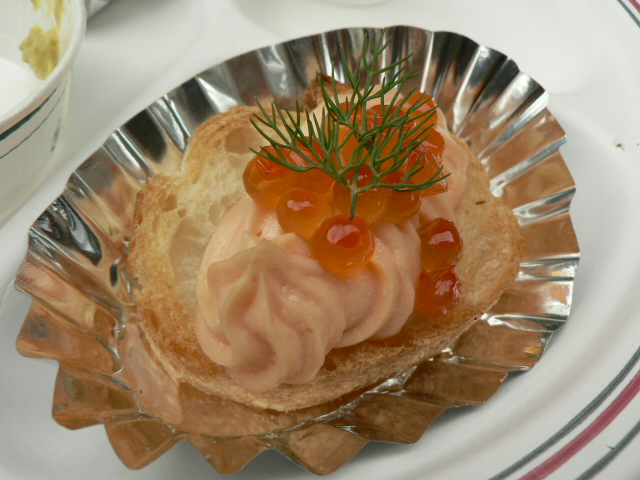 Mousse de Saumon Fume Norvege
The most disappointing appetizer I have ever tasted. When I saw the word mouse, I was thinking of something light and airy but I received what felt like smoke salmon flavored mayonnaise. It was thick and heavy and not enjoyable to eat at all.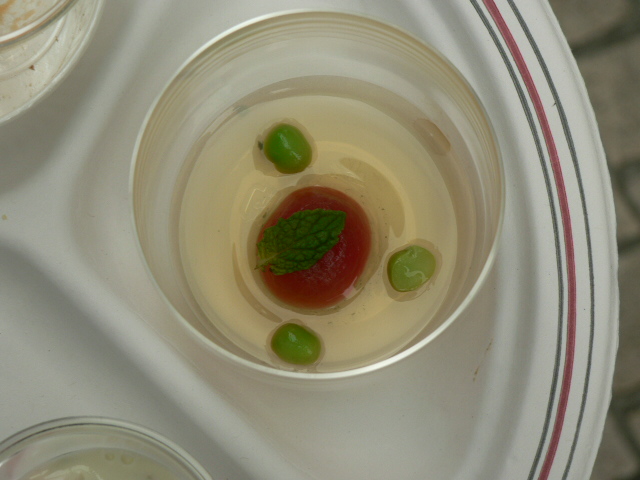 Tomates en Gelee by Trois Gros
Trois Gros is amazing. From the two appetizers that I picked, both were great. This was the best appetizer that day, it captured an essence of refreshment that was quite fitting for the beginning of summer. Perfectly balanced and flavorful. I think they used tomato water for the aspic.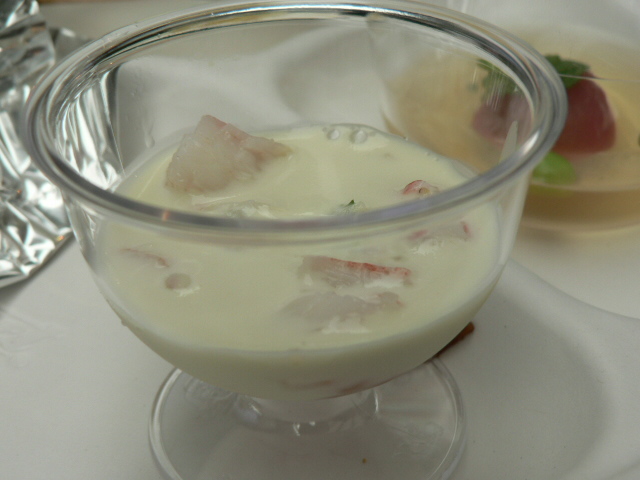 Fraicheur de Crabe, Pana Cotta au Yuzu by Trois Gros
This was also good, it wasn't heavy at all and surprisingly light. Real crab meat.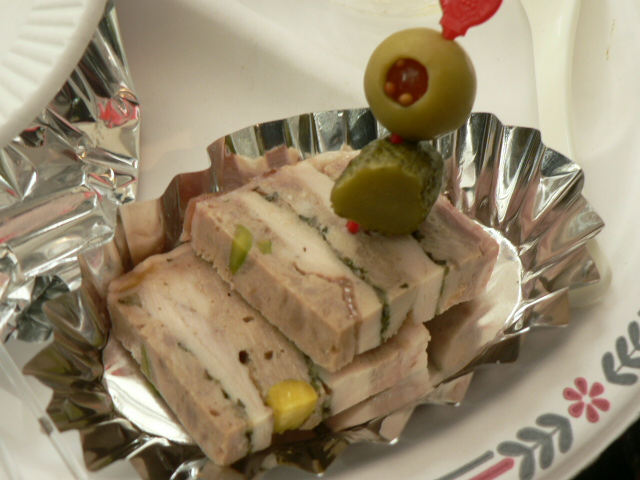 Terrine de Pinatade de tofu de Feve en Gelee
I like this. It was a nice eat anytime for any occasion appetizer. The cornichon balanced out the heaviness of the terrine.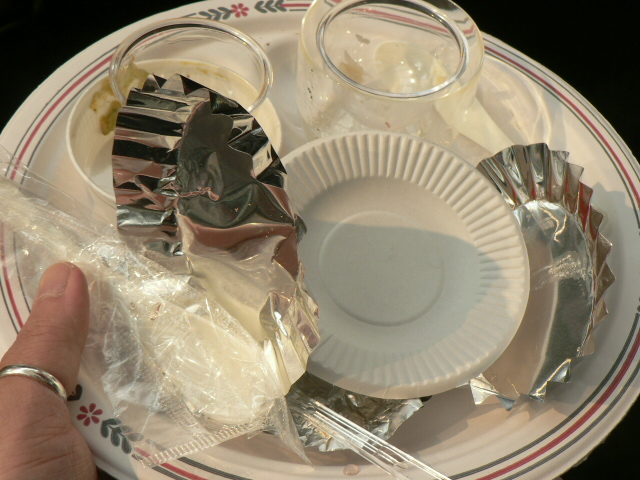 At the end of the day.