I would like to thank everyone who helped up with the purchasing, prepping, cooking, washing, cleaning, serving, etc. of all the food over Saturday and Sunday. The dinner couldn't have happened so smoothly without all your love and efforts. It was a labor of love.
手伝った人達はありがとうございます。材料を買うことはありがとう。野菜を洗って切ることはありがとう。料理をすることはありがとう。器や台所用品(だいどころようひん)を洗うことはありがとう。掃除(そうじ)をすることはありがとう。盛り付けることはありがとう。もし手伝った人らがいなかったら、順調に(じゅんちょうに)ご飯は出来なかったです。好意(こうい)でする仕事でした。
For those that don't know, every year at TBC, we put on 10-12 performances in a vertical stage that looks like a tree. It's called the "Singing Christmas Tree." I know people in Vancouver might be familiar with this because Broadway Church has one too with a really big "tree."
知らない人達のために説明すると、毎年TBCで「シンギンぐ・クリスマス・ツリー」と言う聖歌隊(せいかたい)コンサートを10-12やります。ステージはクリスマス・ツリーみたい。これはヴァンくバー出身人達が知るかもしれません。「ブロードウェー・チャーチ」と言う教会はこれもやります。でももっと大きいです。
Anyways, this celebration dinner was to thank all the choir members, band, costume designers, sound and light crew, and pastors for all their hard work for all those performances! Praise God!
この祝典のご飯は聖歌隊とかバンドとか舞台装置衣装(ぶたい そうち いしょう)デザイナー音楽とライト・クルーとか牧師(ぼくし)のためにきつい仕事を感謝(かんしゃ)することでした。
Here was our menu:
次はメニュです。
Chicken and Mizuna wrapped in Daikon with a Spicy Rasperry-Ginger Vinegrette
Smoked Salmon with Horseradish Cream and Pink Peppercorns on Puff Pastry
Seared Scallops with Tomato Roses on a bed of Sauce Vert (Green Sauce)
Orange-Black Olives-Sugar Roasted Almond Slices on Mizuna and some kind of lettuce (サラダ葉 in Japanese) with a Lemon-Olive Oil Vinegrette
Pot au Feu with Garnishes: Cabbage, and Tourned Turnips, Carrots, and Potatoes
Roast Turkey with Jus
Lemongrass (Vietnam) Cranberry Chutney
Mushroom Stuffing
Pureed Potatoes
大根で包んだ鳥肉とみずな、スパイシーラズベリーと生姜のヴィネぐレットソース
スモークサーモンとセイヨウワサビとピンク・ぺっパコーンタルト
焼いたほたてとトマトのバラ、グリーン・ソース
オレンジとブラックオリーブと砂糖でひふくアーモンドスライスとみずなとサラダ葉、レモンとオリーブ油ヴィネぐレットソース
ポトフと付け合わせ:キャベツとトルネに切った人参とトルネに切ったかぶとトルネに切った
じゃがいも
ロースト・ターキーと肉汁
レモングラス(ベトナム用)クランベリー・チャットニー
マッシュルーム・スタッフィング
じゃがいもぷのピューレ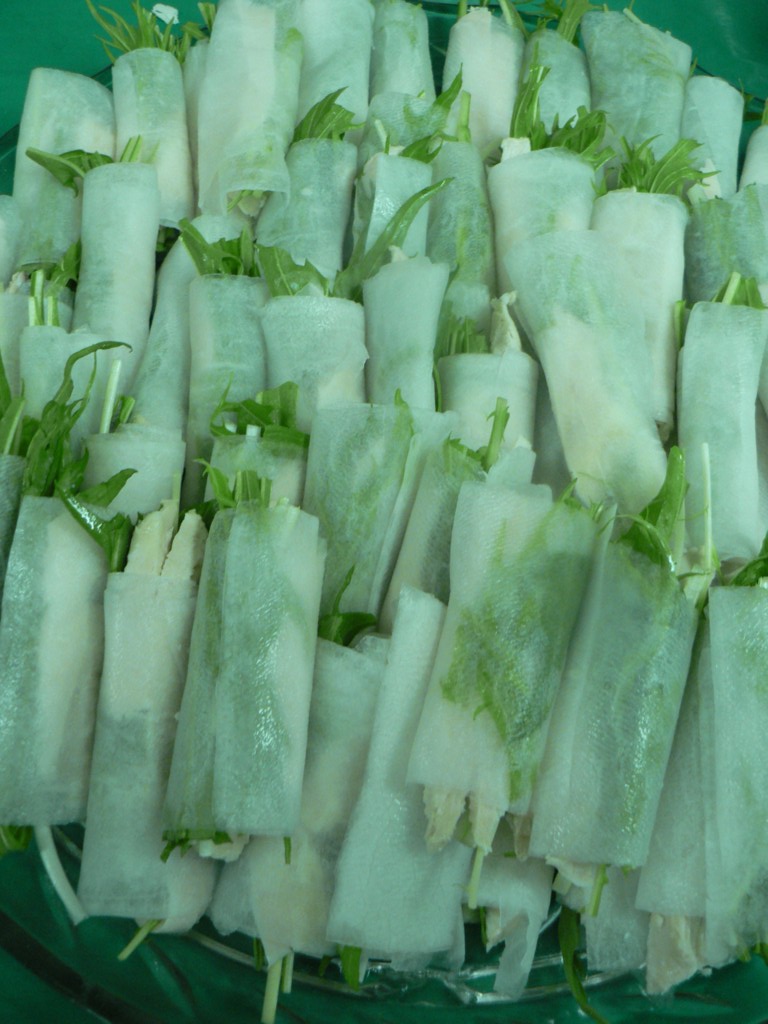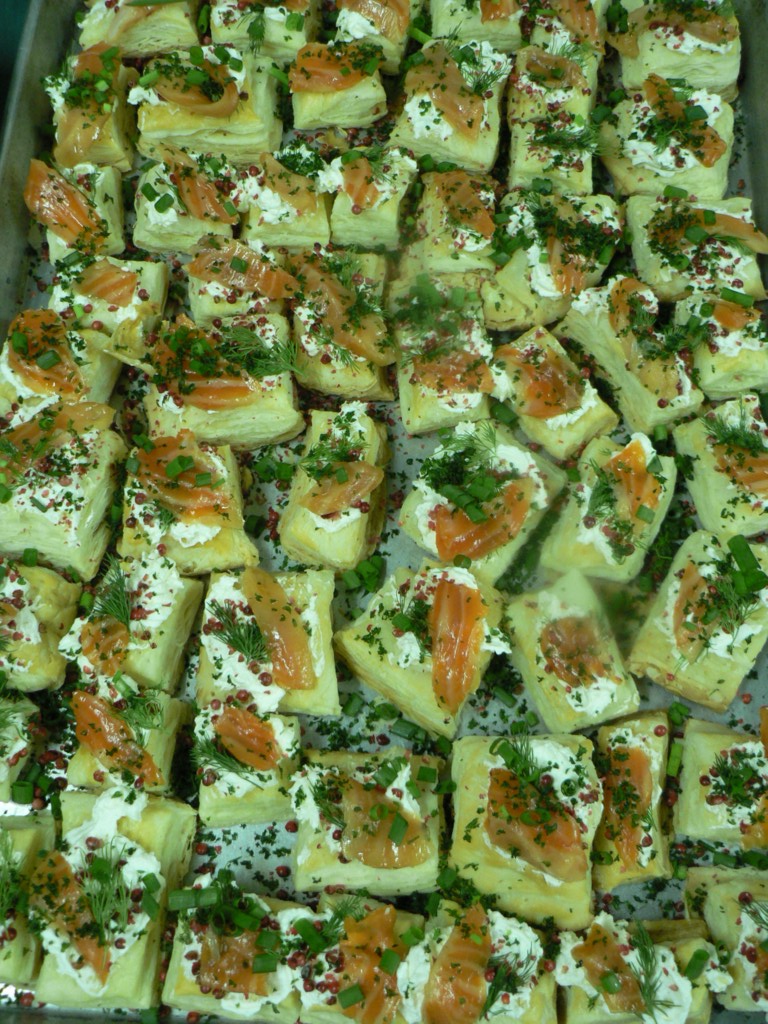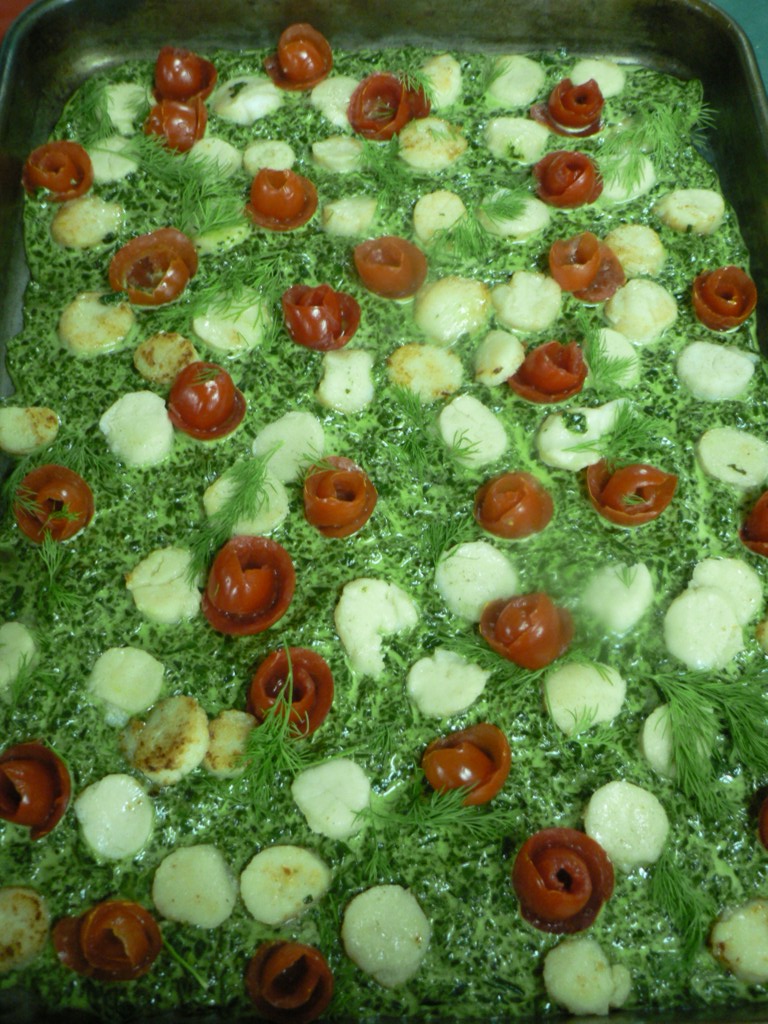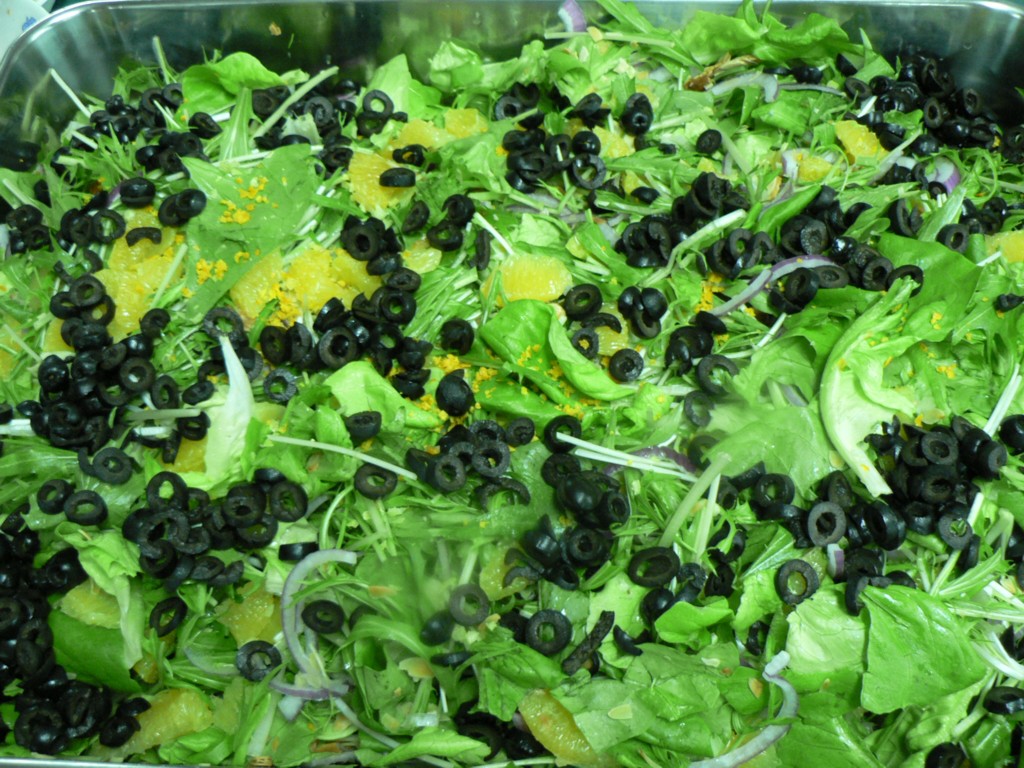 Some memories:
覚えだし
Shopping for groceries in a sub-compact car with four people and packing every inch of space with ingredients and human flesh. Nami blogged about that with a picture of the trunk.
マーチで四人は150人のために買い物しました。材料と人間はいっぱいでした。なみのブログは説明して写真があります。
I tourned all the turnips, carrots, and potatoes, enough for 150 people.
トルネに切った野菜について僕が150人に全部自分で作りました。
Diego and Nori tossing the oranges around...and dropping them. (-_-) Don't worry, we washed them well.
DJさんとのりさんは遊んでオレンジをcatch-ballしてやっぱり落としちゃった。(-_-)でもそのご飯を食べた人達、大丈夫。よく洗いました。