Nami and I went to Le Petit Bedon for lunch before I went to Vancouver. This restaurant is where you can get "casual" French fare. (Bistro Pachon is for bistro food and Restaurant Pachon is for high class dining.)
This was what I ate.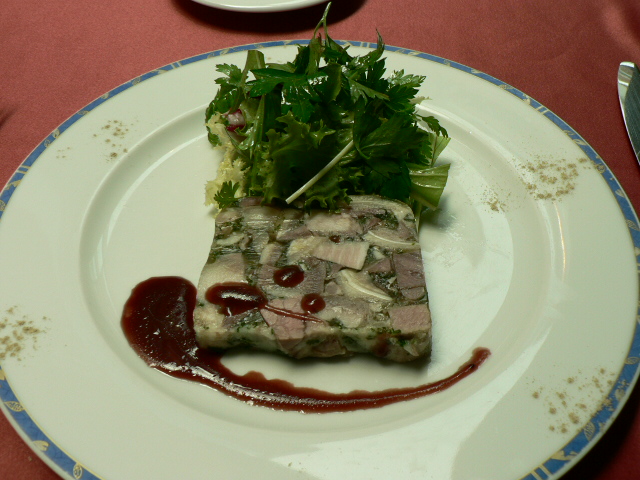 This is a terrine made from pig ears and set in herby aspic. It was crunchy, refreshing, and good. Now, maybe you're thinking, "pig ears?! gross!" but it was good. Actually, Sursur Lee makes a terrine from pig ears that looks like a wonderful French chocolate cake. (I'm a big Sursur Lee fan now. Bought his book.) The sauce was a red wine reduction vinegrette.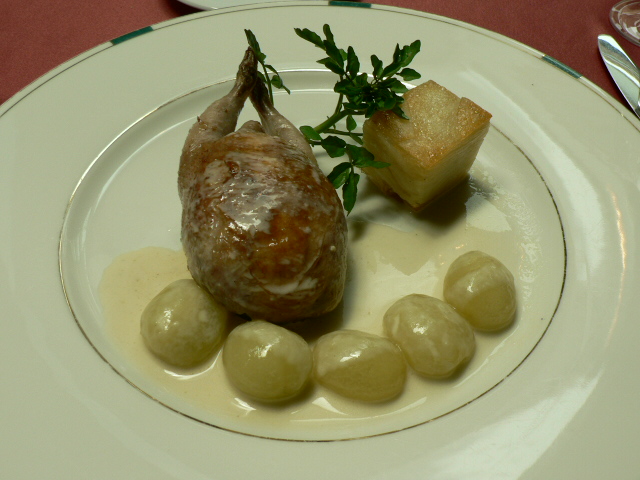 This was good! Quail stuffed with foie gras with a champagne grape sauce. Delectable! Wonderful! The square thing was potato galette. I tried to make this with chicken for my parents and brother when I was in Vancouver except I didn't have foie gras so it didn't taste the same at all.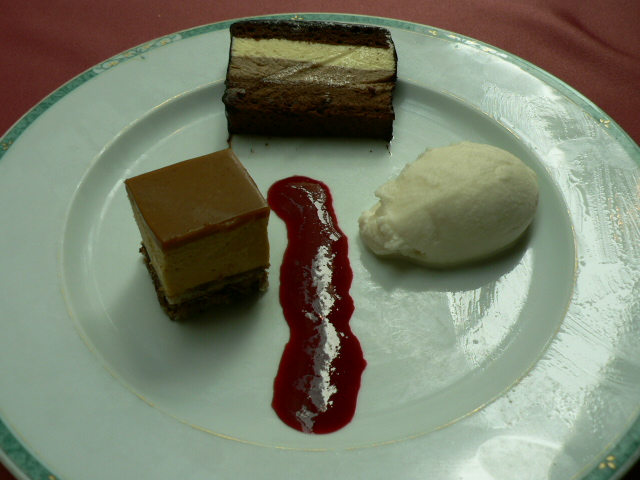 We got to choose three desserts from the dessert cart. So I picked a triple chocolate mousse cake, creme caramel cake, and Calvados sorbet. I love Calvados. I take a bottle as a Christmas present. Bistro Pachon uses Calvados in the their apple jus for the the roast pork that they serve. So if you try that then you know what a different it makes. (I would also like a bottle of Kirsch, please.)
I'll talk about Nami's choice another time.