On this trip to Vancouver, I went to Granville Island. It is heaven for any chef, the place where you can get anything fresh produceand fruit, meat, spices, herbs, and other interesting things.
This was one of the things that I found by a company called
Maison Cote
.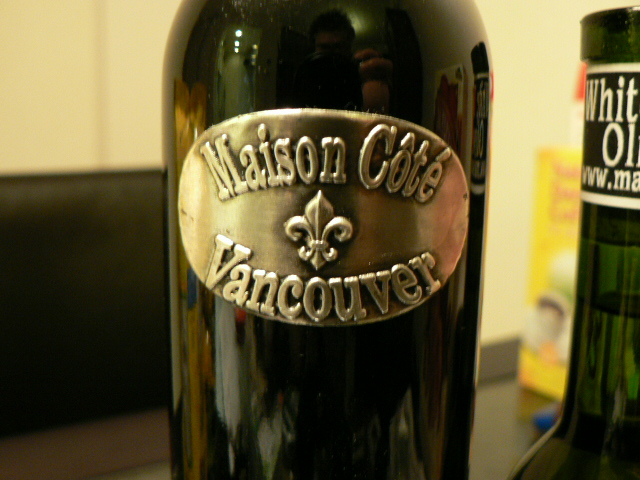 I taste a black cherry balsamic vinegar and raspberry balsamic vinegar. They were both so good but I thought I should control myself and just bought the raspberry balsamic. I also bought a bottle of white truffle oil. It tasted so much better than the stuff from Takashimaya and cheaper too!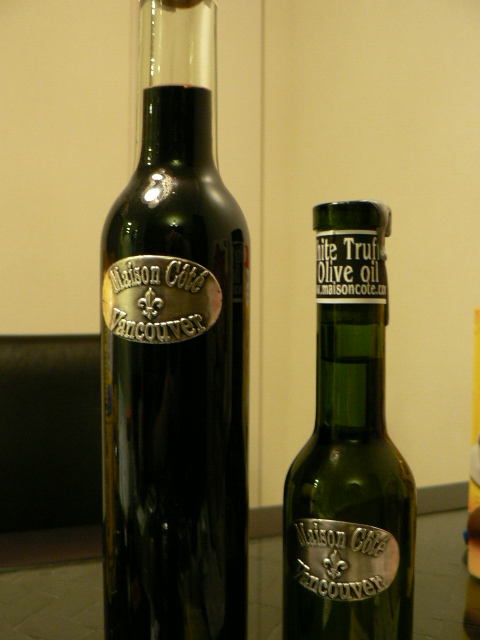 The store person told me that the producers make all their balsamic vinegars the traditional way. The only difference is the type of starting material. Except for something like the white truffle balsalmic vinegar, I think it's a blend of white truffles and grapes. Actually, the acidity of the balsamic base overpowered the flavor of the white truffle. But you could detect it in the finish, it was this pungent fill-your-mouth kinda thing.